To convince someone to buy your products online, you need to write good and effective sales letter.
In order to write a good sales letter, you have to follow the AIDA formula. What is AIDA?
A=Attention I=Interest D=Desire A=Action
The sales letter must get the online visitor's attention, then create an interest in the product, then turn that interest into a desire to own the product, and then finally get the visitor to buy the product.
To get attention, you must write a good headline. The headline should focus on the strongest benefit of the product. Then you should show the prospective customer why he or she needs your product to solve his or her problems . Finally, you propose to fulfill the needs by asking he or her to buy your product.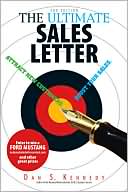 In order to write good sales letters, you have to invest a little of your money to buy some books or sales letters generating software. For books, I would recommend some of the books from Barnes and Noble as follows: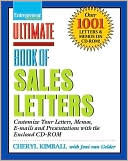 and for software, I would recommend Write Express which offers 3001 business and sales letters written by the experts.